As a club, members of the Zymurgists of the Ozarks Homebrewing Society take pride in being a part of our regional communities and finding ways to give back that go hand in hand with the hobby we all love. Often our efforts are generally in partnership with a larger sponsoring organization, and consist of an array of activities including participation in festivals, competitions, and events put together to raise money for a good cause.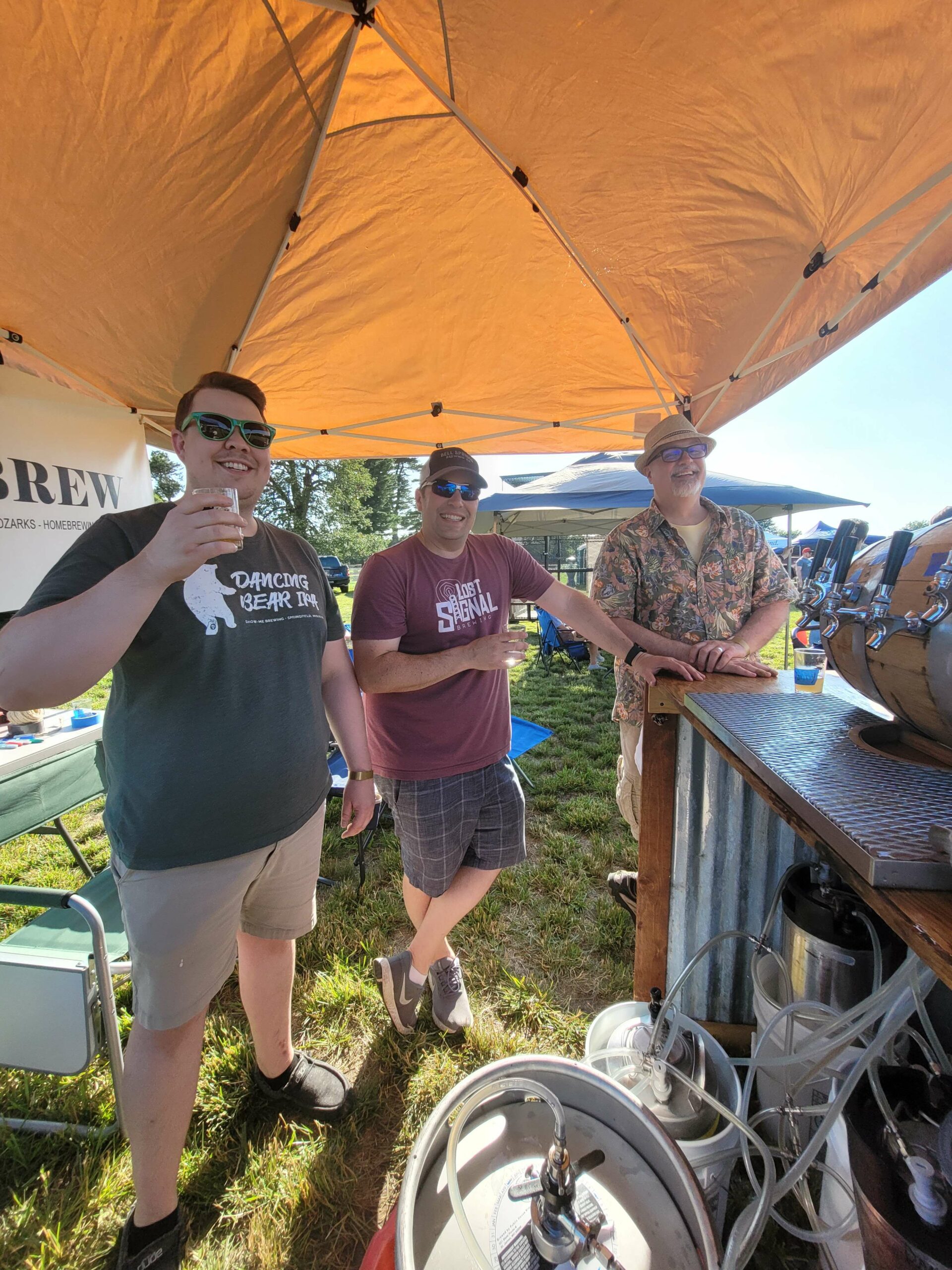 This past April the ZOO was thrilled to again be a part of Ozarks Beerfest presented by BigBrothersBigSisters. Ozarks Beerfest is the largest festival of it's type in the region that offers patrons the opportunity to sample over 200 craft beers, and additionally offers members the opportunity to serve homebrew alongside nearly 50 other breweries at the event. This year Big Brothers Big Sisters of the Ozarks raised more than $90,000 which will go directly to their mission to create and support one-to-one mentoring relationships between caring consistent volunteers and the children and youth they serve locally. 
In May, the Homebrew ZOO was likewise ecstatic to be presented with another opportunity to support The HOPE Foundation with our participation in the 12th iteration of the Springfield Craft Beer Bash. At this event members again donated kegs of homebrew to be served to patrons from across the region to help raise money for a local cause. Proceeds from this event support the HOPE foundation's goal to help families suffering from pediatric emergencies by assisting financially in ways local and national foundations, charities and insurance agencies won't cover. Resources from the HOPE foundation are provided to families across our area in 22 different counties.
As a club, we the Zymurgists of the Ozarks also host competitions ourselves which serve as our largest fundraiser. At least once a year we take proceeds from these events to make a direct donation to a charitable cause in our area selected by club members as group. This year for example, the ZOO made a donation to the Rare Breeds Youth organization following our Rare Breeds Exhibit Homebrewing competition.
If you'd like to be part of our efforts to support our surrounding community or learn more about the future opportunities we plan to participate in send us an email at homebrewzoo@gmail.com or find and follow us on Facebook. Cheers!